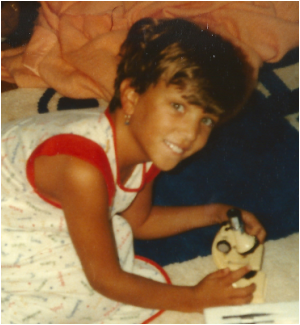 Leanne's family created the Leanne Children's Foundation to honour the memory of a cherished daughter and sister, dear friend, and creative fun-loving child.
The goal of the foundation is to assist children to reach their full potential, to encourage them to reach for their dreams, and in striving to achieve these goals, to take nothing for granted.
Our mandate is to assist children of 15 years and under, who are in need, to learn and play in the following areas:
* Literacy
* Visual Arts
* Dance and Theatre
* Writing
* Sports
* Kids' camps for short or long periods
* Music
We also assist children who are in need of food, shelter, and medical care.
Individuals may apply for a donation as long as the child is in need in one of the above areas. In this case, 3 references letters (from an accredited teacher, medical person, psychologist, physical or psychological therapist, etc, must accompany the application.
CRITERIA
* The organization should have low expenses for fundraising, staff, offices, and promotion
* The person or organization overseeing the program for which the donation is requested, must reside, or be located, in Canada.
APPLYING FOR A DONATION
Please email Fern Jordan
fernj78@gmail.com
or write to Fern Jordan, 155 Second Peninsula Road, RR 3, Lunenburg, NS B0J 2C0.
Please provide a brief description of the child and his/her needs, and/or your organization and program(s).
Please provide a contact person with phone number and/ or email address, as well as your website address if you have one.
FOR MORE INFORMATION, please email Fern Jordan
fernj78@gmail.com
---